Who will provide if I am no longer able? This question sparked the early stages of the Village of Merici.

What happens when parents or family members are no longer able to provide care or support for their family member as they age or pass on?
A community of friendship and support is needed for the adult with intellectual or developmental disabilities.
That community is Village of Merici.
Through a variety of ways, the Village of Merici has grown into a community, fostering friendships and a support system to ensure that adults with disabilities are loved, valued, and feel a sense of belonging.
Mission
The Village of Merici provides an innovative approach to services for adults with intellectual and developmental disabilities focused on independent living.
Vision
Adults with intellectual and developmental disabilities define and direct the decisions that are best for them and their lives.
Values
Belonging: We facilitate a sense of self and community
Integrity: We act in good faith and quality of character
Respect and Dignity: We honor each person's self-determination choices
Service: We model care and commitment for others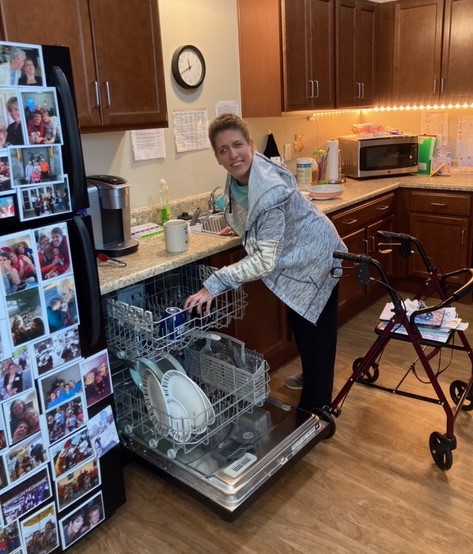 What's in a Name?
Village of Merici was named after St. Angela Merici, an Italian woman who lived in the early 1500s. She is known for her love and dedication to those with disabilities. The Village of Merici is welcoming to all.
Merici – pronounced mə-REE-chee
"If according to times and needs, you should make fresh rules and change certain things, do it with prudence and good advice." -St. Angela Merici
Meet Andrew
Andrew loves having his own apartment. He enjoys sports of all kinds and riding his bike around the neighborhood.
We need your support.
Your tax-deductible donations help to support people like Andrew.