Can You Drive? Volunteer to help someone get to work, pick-up groceries, or visit a friend.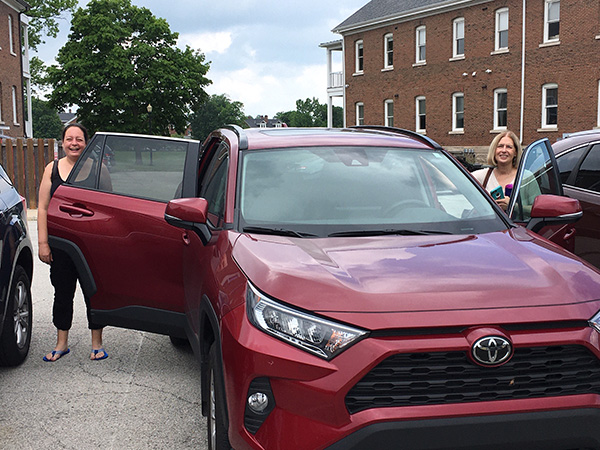 Over 5,000 adults with intellectual or developmental disabilities live in Indianapolis.
One of the greatest obstacles faced by adults with disabilities is not being able to drive. Not having transportation significantly limits one's ability to integrate into the community, leaving a large percentage of individuals feeling isolated and lonely. Consider giving your time today.
Popular on-demand transportation services are too costly and city bus routes are difficult to navigate. Merici City Rides pairs a volunteer driver with an individual with disabilities. 
Rides
Easy curbside pick-up and drop-off
One-way or roundtrip volunteer options with rides beginning or ending in the Lawrence area
Flexibility – volunteer a little or a lot, whatever fits your schedule
Make a Difference in Someone Else's Life Today.
Great Opportunity:
If you're retired
At home parent while your children are in school
To take someone to work on your way to work
What are the requirements?
Complete a criminal background check and drug screening
Complete a short, online drivers training program
Coordinate your availability and meet your rider
To sign up or learn more contact Michelle Harker at 317-292-9408 or michelleharker@villageofmerici.org.
Meet Angie
Angie has lived independently at Merici Village Apartments for many years. Angie is a hard worker and loves to be busy. She maintains three different jobs within the Indianapolis community.
We need your support.
Your tax-deductible donations help to support people like Angie.