Village of Merici Historic Timeline
2005
"Who will provide for my adult child when I am no longer able to do so?" A small group of parents of intellectually and developmentally disabled (IDD) adult children met to discuss the possibility of developing a residential program rooted in mutual support and community. Out of that discussion, Village of Merici was born.
2007
Village of Merici obtained 501(c)3 determination as a public charity.
2008
Village of Merici searched for property to develop into apartments for adults with IDD. Funding resources and financial support were identified.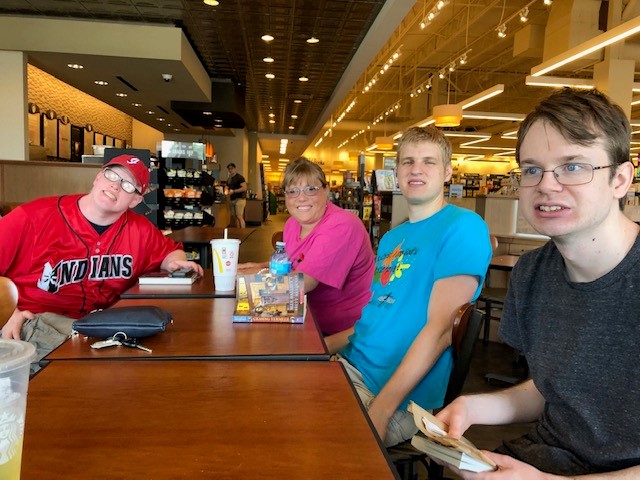 2009
Merici Book Club began where adults with disabilities could build friendships and make connections in the community. Five Merici Book Clubs now meet weekly in public locations around the city of Indianapolis.
2012
Village of Merici received certification and approval from the Bureau of Developmental Disabilities Services (BDDS) to administer Medicaid Waiver Services and began providing services to four individuals.
Merchants Affordable Housing and Village of Merici, the nonprofit support specialist, applied for rental housing tax credits with the Indiana Housing and Community Development Authority (IHCDA) to develop a 20-unit apartment complex for adults with disabilities. This project was to become Merici Village Apartments.
2013
Village of Merici, in partnership with Merchants Affordable Housing, created Merici Village Apartments, a 20-unit apartment complex, the first project in Indiana specifically designed for adults with intellectual and developmental disabilities.
Accreditation awarded by the Commission on Accreditation of Rehabilitation Facilities (CARF).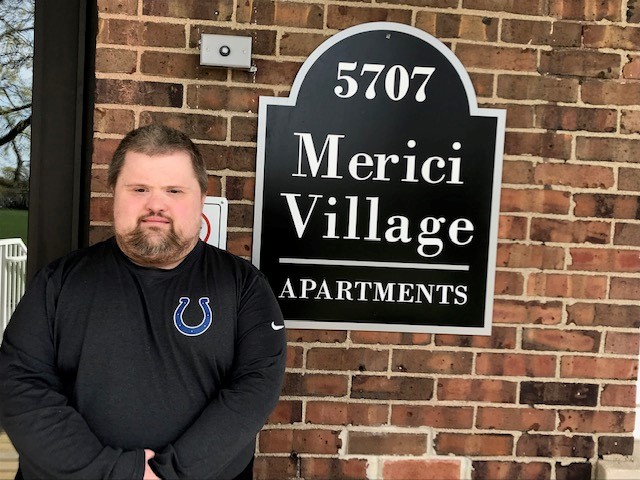 2014
Merici Village Apartments opened its doors. Twenty-one people moved into the
20 apartments, with 19 of those individuals living on their own for the first time.
2020
Village of Merici purchased a second building with the potential to create an additional 37 affordable housing apartments. This project is expected to be completed in 2024.
Village of Merici partnered with Old Town Companies in a new integrated, affordable housing community in Carmel, Indiana. This $100 million, 168-unit master development will include apartments, single-family homes, office space, retail, and a farm-to-table restaurant. Village of Merici will support 40 apartments within this project, designated for those with disabilities. Completion of this community is expected in 2023.
2023
This year we are so excited to have our North End project officially open it's doors. This project has added 40 affordable apartment units in Camel, IN. We are honored to partner with Old Town Companies to make this dream a reality.
Now
Village of Merici continues to grow and serve more adults with disabilities through one-on-one services, affordable housing options, and learning opportunities.
Meet David
David is a hard worker who enjoys his job within walking distance of his apartment. He likes to help with gardening when he has extra time.
We need your support.
Your tax-deductible donations help to support people like David.