Group opportunities for educational, social, and skill-building enhancement.
Village of Merici has developed an extensive program supporting a variety of ways in which to grow in knowledge, experience, training, and social interaction with others. These programs focus on developing life skills which contribute to self-sufficiency, self-direction, and independence.
Learning Opportunities are available to anyone at no cost.
You do not need to be a resident or receive services through Village of Merici to participate.
Program Focus Areas
Self-Advocacy
Relationships
Physical Health
Culture
Community
Social
Emotional
Sexual/Intimacy
Financial Management
Mental Health
Self-Determination
Health & Nutrition
Current Opportunities
Book Club
Music Therapy
Garden Club
Yoga
Employment Training
Meal Preparation
Walking Club
Nutrition
Cooking Skills
Game Time
Kiva
Variety of guest speakers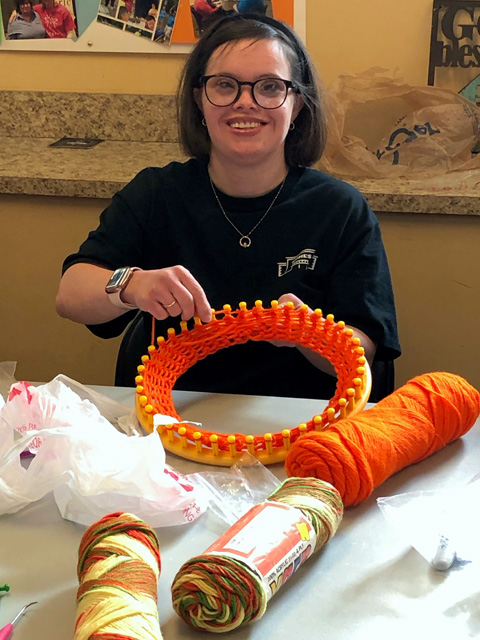 For more information contact Gracie at graciemulholland@villageofmerici.org or call (317) 292-9408.
Meet Tyler
Tyler lives in his own home and is a talented artist. He aspires to be a character designer.
We need your support.
Your tax-deductible donations help to support people like Tyler.